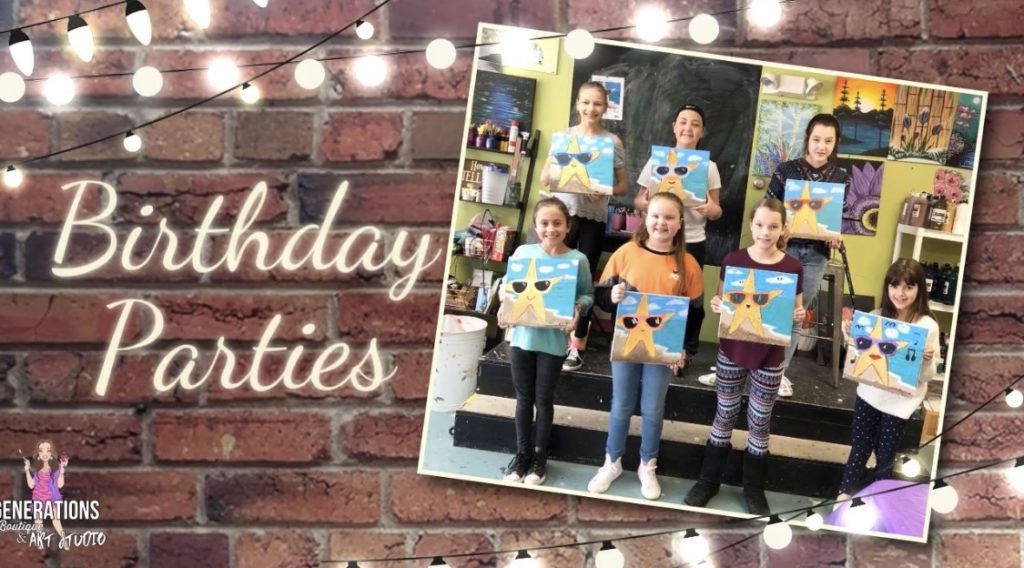 Kids Parties (Ages 6 and up)
Call (207) 989-9003 to book a party
Your child chooses their favorite painting project.
We provide the space, the supplies, and the fun!
Canvas or Mini Wood Sign Painting Party $249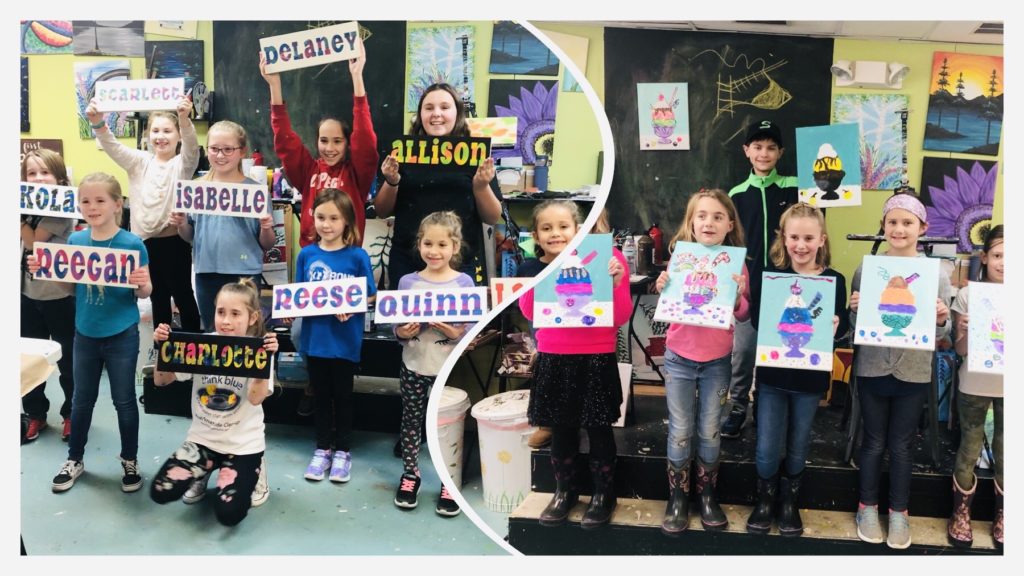 Price $249 for up to 10 artists. Each additional artist $19
Paint Your Own Pottery Party $199
Price $199
Reserve tables and space for up to 2 hours or up to 10 artists. Each additional artist $15
Each child can choose from a party selection of our ceramics and explore their own creativity!
$50 deposit required to hold your date
(**please review our cancellation policy below)
Party Packages Include:
All art supplies needed
A studio assistant is on-hand to help assist the "Junior Artists" as needed
1 1/2 to 2 hours of studio time for your child and his or her friends for a birthday party they will never forget!
Keepsake artwork and memories that will last a lifetime
No need for party favors, each child brings home their very own work of art.
No processing or drying time necessary, their painting will be dry and ready to go home at the end of the party!
Bring your own cake, beverages, and snacks if you would like.
We have basic cups, plates, napkins, and plasticware if needed.
​
**Cancellation Policy: Your $50 deposit will be refunded ONLY if the party is cancelled at least 14 days prior to the party day
Kids Birthday Party Canvas Designs:
12″x12″ Canvas, Ages 6+ recommended, approximately 1 hour painting time
The Gallery below is just a sample, we add new paintings in the studio all the time, so stop by and check out the latest options!